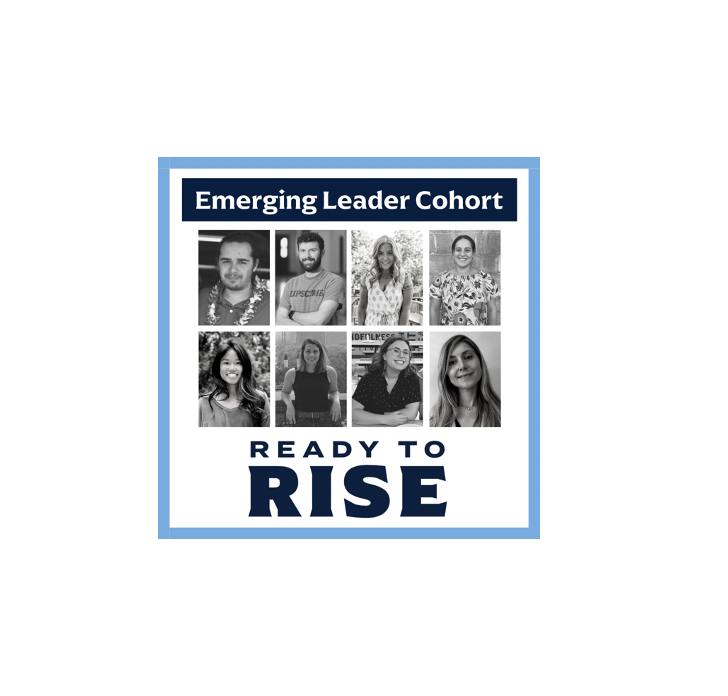 We are excited to announce our 20-21 Emerging Leader Cohort! The ELC is a new leadership development program offered to staff members at Intrepid who are interested in growing their leadership voice, personal organization, project management, and adult interpersonal skills. This year-long professional development opportunity supports our emerging leaders as they develop the knowledge and skills to move into a leadership role in the near future.⠀
⠀
Join us in congratulating our newest members of our Emerging Leader Cohort⠀

- Mr. Carillo "I am excited to see that the organization is taking action to openly develop leaders from within Intrepid. I welcome the opportunity to sharpen my skills as a leader and build a more robust and holistic style of leadership within our community."⠀
- Mr. Dorris "Participating in this cohort will support my development as a leader and I'm excited for the time spent learning directly from current leaders alongside like-minded peers with similar goals."
- Ms. Howe "Joining the ELC provides a valuable opportunity to develop myself as a leader and to truly learn from the best. I believe the insight and skills I will learn in the ELC will allow me to thrive in a career in educational leadership."
- Ms. Hunter "I am excited about being part of an ambitious, driven group of educators like myself, and the opportunity to learn alongside my peers."
- Ms. Whitaker "I think I owe it to our students to do something that makes me grow and learn and pushes me as a person to be a better teacher and leader for them."
- Ms. Hebblethwaite "I know the Emerging Leader Cohort will help me build the skills that don't come naturally to me and hone the areas I already feel that I am strong in."
- Ms. Hughson "I am particularly excited by the opportunity to grow both my leadership voice and my project management skills, as well as working further within a community of my peers to foster this development."
- Ms. Novak "I am excited to grow my leadership skills with like-minded peers. I am excited to learn more about elements of leadership in this network and the role Intrepid College Prep plays within the larger community."