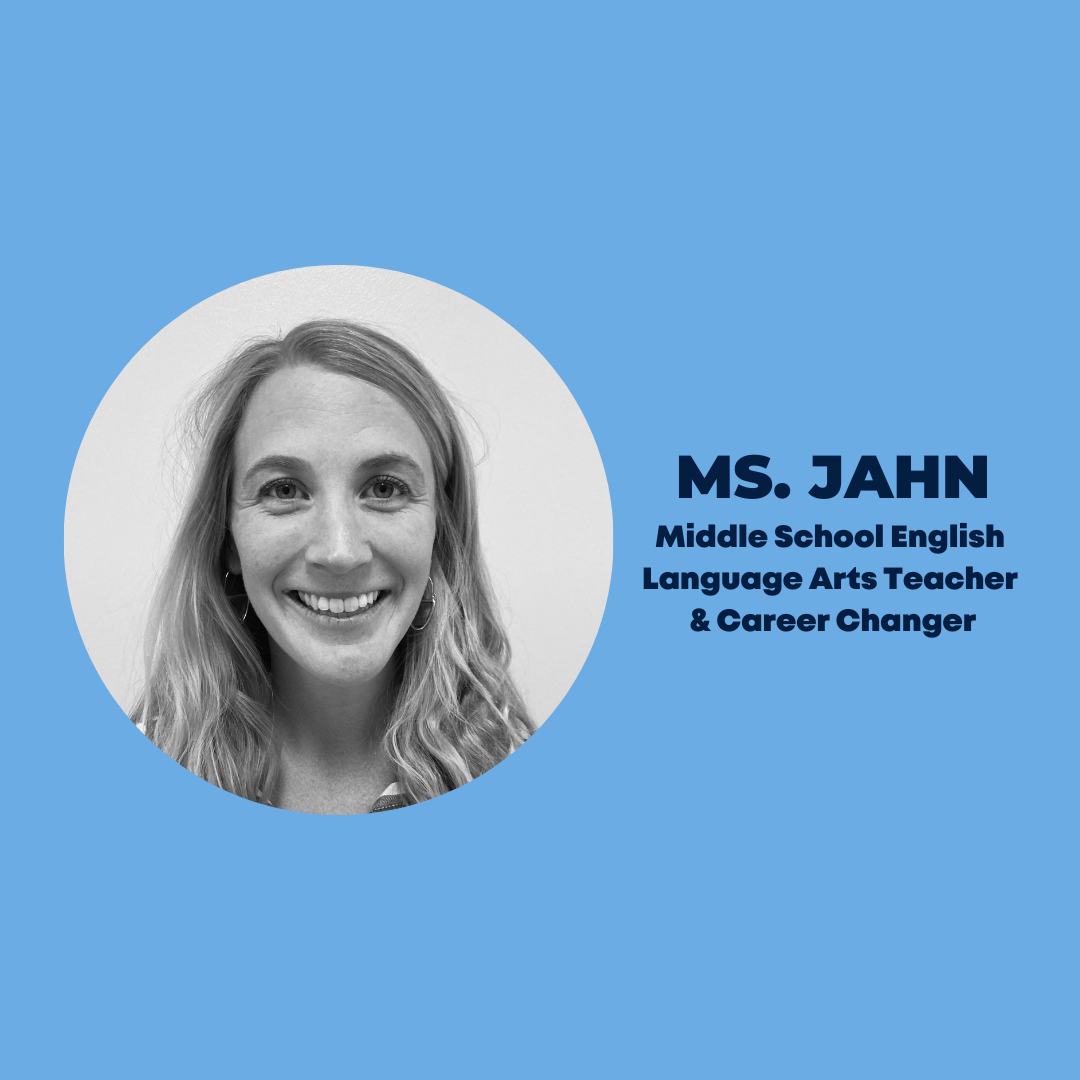 Change your career. Change lives. Start your teaching career at Intrepid!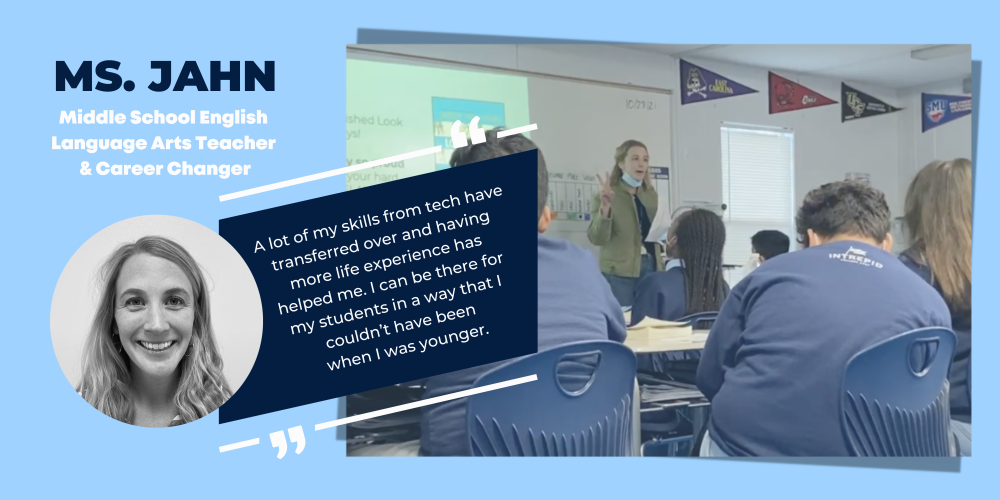 Brittany Jahn shared her story of leaving a tech career at Facebook to become a 5th Grade English teacher at Intrepid College Prep.
If you are interested in learning more about becoming a teacher at Intrepid, book a time to speak to our talent team or start your application today!
Tell me about your career path and how it led you to teaching.
When I graduated college in 2015, I was interested in teaching and education, so I did an AmeriCorps program in Oakland called Superstars Literacy. I was a 1st Grade Literacy tutor for a year, and it felt meaningful, but also temporary and hard. I felt really young and wondered: Do I know enough to lead? Do I keep pursuing teaching or try out the tech thing? I was in the Bay Area and ended up at Facebook for three and a half years. I want to put my all into what I do, so I got promoted and felt successful in a lot of ways. However, two years in, I started to ask a lot of existential questions. I felt really small there and felt a personal need for something else. I was looking around and realizing that I didn't know if I would get it there. I also got really burnt out and didn't think I was in the right place to keep growing in the field. In June 2019, I was in line for lunch, and I thought: These lunches are free, but at what cost? I applied to Teach For America because I really wanted to get right back in the classroom, and I wanted to work with an under-resourced community. I was placed in Nashville…and then it was 2020. Now, it's been a really exciting change in my life, and I am so glad that I changed careers.
Diving into a new profession can be daunting. Which supports at Intrepid have helped you grow and develop as a teacher?
I feel really lucky to have ended up an Intrepid. With Teach For America, I was hungry and ready. You are going to get support at Intrepid. There is really great coaching and support here. In the ELA dept in particular, I had consistent one on ones with my coaches. They have helped me learn to internalize lessons and when I look back I see how much I've gotten, I realize not every new teacher gets that. I am grateful for how much they've taught me and supported me as managers.
I remember coming out of a classroom one day feeling like a total failure, and one of my colleagues was right outside and told me exactly what I needed to hear: You're doing a great job, and it's ok. That emotional moral support of colleagues goes a really long way. A million times I fell on my face, but you have to get through it and see the light at the end of the tunnel. And for me, the light is knowing I am where I am supposed to be in terms of career, and this is what lights me up, and that's what matters more than a hard day for me. Injustices around education make me mad. That's my fire, and that's what keeps me in it. What else am I doing with my life if I'm not doing this?
What keeps you coming back to Intrepid each day?
I really love and appreciate our administration. Our leaders listen to and implement the feedback of the staff and have a good collective head on their shoulders about where they see the school going. I am lucky to really love my co-workers, and that's why this has felt like home.
What advice would you give to someone considering the move to teaching at Intrepid?
If this is something that someone thought about and they're doing it for genuine reasons, why not? If this is on your heart and you thought about it critically, try it and see if it's something that will work for you, and you'll know. Listen to yourself. I haven't thought once, oh, I shouldn't have tried this.